Travel Advisory: Covid-19
At Estadia Hotel, we are continuously monitoring the development of COVID-19 around the world and primarily in Malaysia where our hotels operate. Our number one priority is the well-being, health and safety of our guests and associates. In order to secure just that, we have set up procedures, plans and routines, so that all of you can feel safe when staying at or visiting our hotels.
We are looking forward to the day when the world wins the fight against COVID-19. In our attempts to ensure your surroundings are safe and sanitised, here are the 8 touch points in your rooms and around the hotel that are sanitised frequently throughout the day: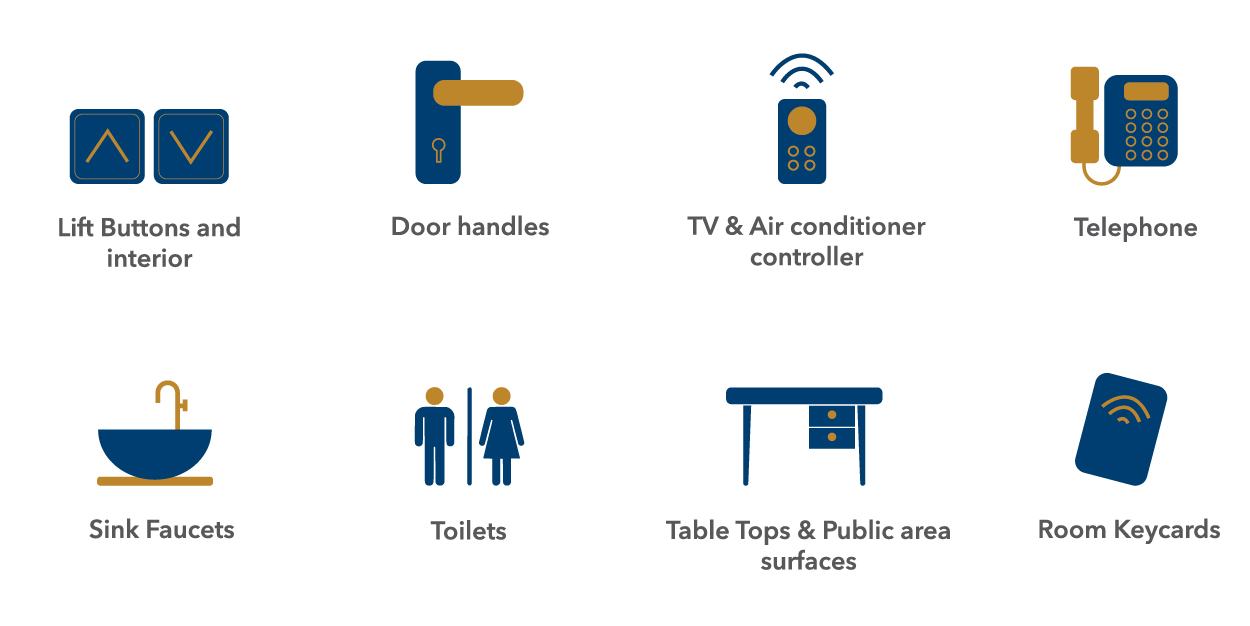 Additional precautionary measures at our hotel:
Temperature screening is required for every guest and our associates are readily available to assist.
Hand sanitizers are available in all public areas and masks are provided upon request.
All hotel associates are required to have their temperature checked to ensure general well-being.
None of our associates on duty have travelled to high-risk destinations in the last 14 days.
Travel declarations for past and future travel are mandatory for all associates.
All associates are fully vaccinated.
All associates undergo mandatory self-test every fortnight.
We will continue to monitor the COVID-19 updates, and will respond based on the advice of the government, public health authorities, and medical professionals.
Flexibility on your travel plans
We understand that you are concerned about your existing or new reservations. We are therefore offering even more flexibility when you book direct with us (www.estadiahotel.com) before December 31, 2022. With this flexibility, you are free to modify or cancel your reservations free of charge or receive a full refund.
Get help with your reservations
For further assistance for your reservations when you book direct with us (www.estadiahotel.com), please contact us at info@estadiahotel.com.
Alternatively, if you have made your reservations through a travel intermediary (e.g. travel agency, OTAs), you may contact your reservation provider for further assistance.
If you require any further assistance please do not hesitate to contact us at info@estadiahotel.com.
We look forward to welcoming you soon. Thank you.
DEALS AT ESTADIA